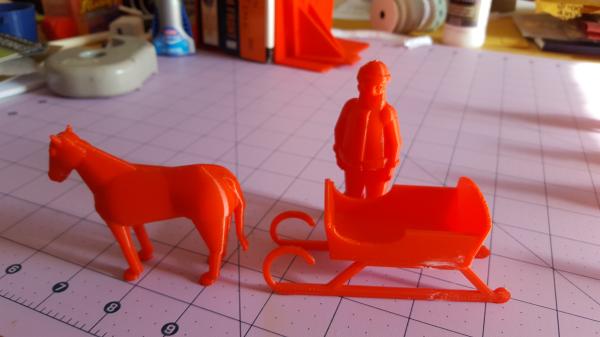 Santa Claus
Santa Claus is western culture's answer to the urge to give gifts. The combination of a horse and sleigh alone does not need Santa, but adding Santa fits fine, too. Eight tiny reindeer may have to wait until next year.
The design for Santa went faster because of having done the sea captain earlier. The head, boots and hands are taken directly, though the hat needed serious reworking!
The connection to the jolly old elf is probably improved by a good paint job. I would bet you could do a better job than I can.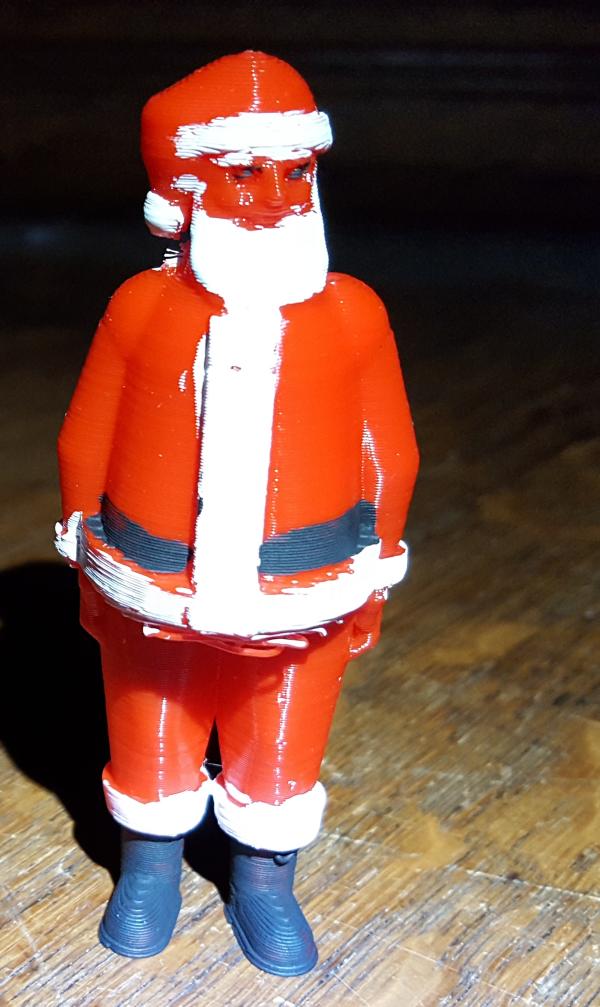 Available Files:
santa00.scad
- Tweakers will want this one.
santa02.stl
- print quickly if you're satisfied
GPL3 License