Tech Tips
---
I'll try to use your questions as a guide. Send your question to algot@runeman.org
---
Need a quick graph to show a math equation for your class?



Use your browser and Google Search.




Go to the Google home page: http://google.com

Enter a math function into the search bar.

Or enter more than one, separated by a comma.

(Note that spacing in the function may not be critical. Nice.)
Finish with the Enter key or a click of the search button.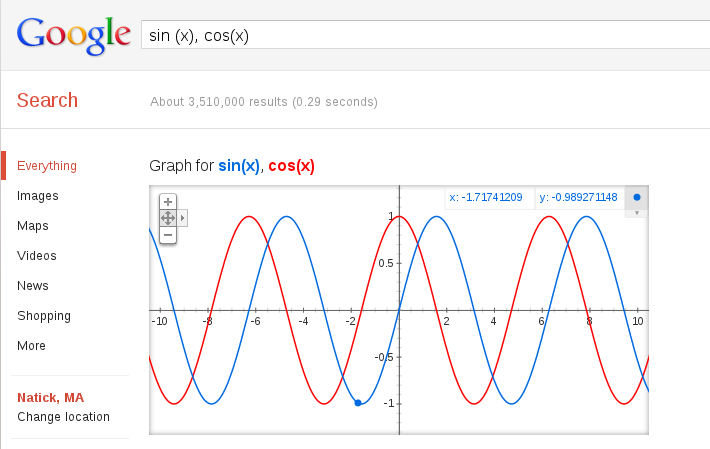 There's a nice blog post from Google with more examples: http://insidesearch.blogspot.com/2011/12/showing-some-love-to-math-lovers.html



-o[]o-

Personal Computer Eductation - www.runeman.org
Algot Runeman

Date: December 5, 2011


This work is licensed under a Creative Commons Attribution 2.5 License or later.