Massachusetts Computer Using Educators, Inc. Historical Information
Some Early Documents
Original "This is MassCUE" brochure.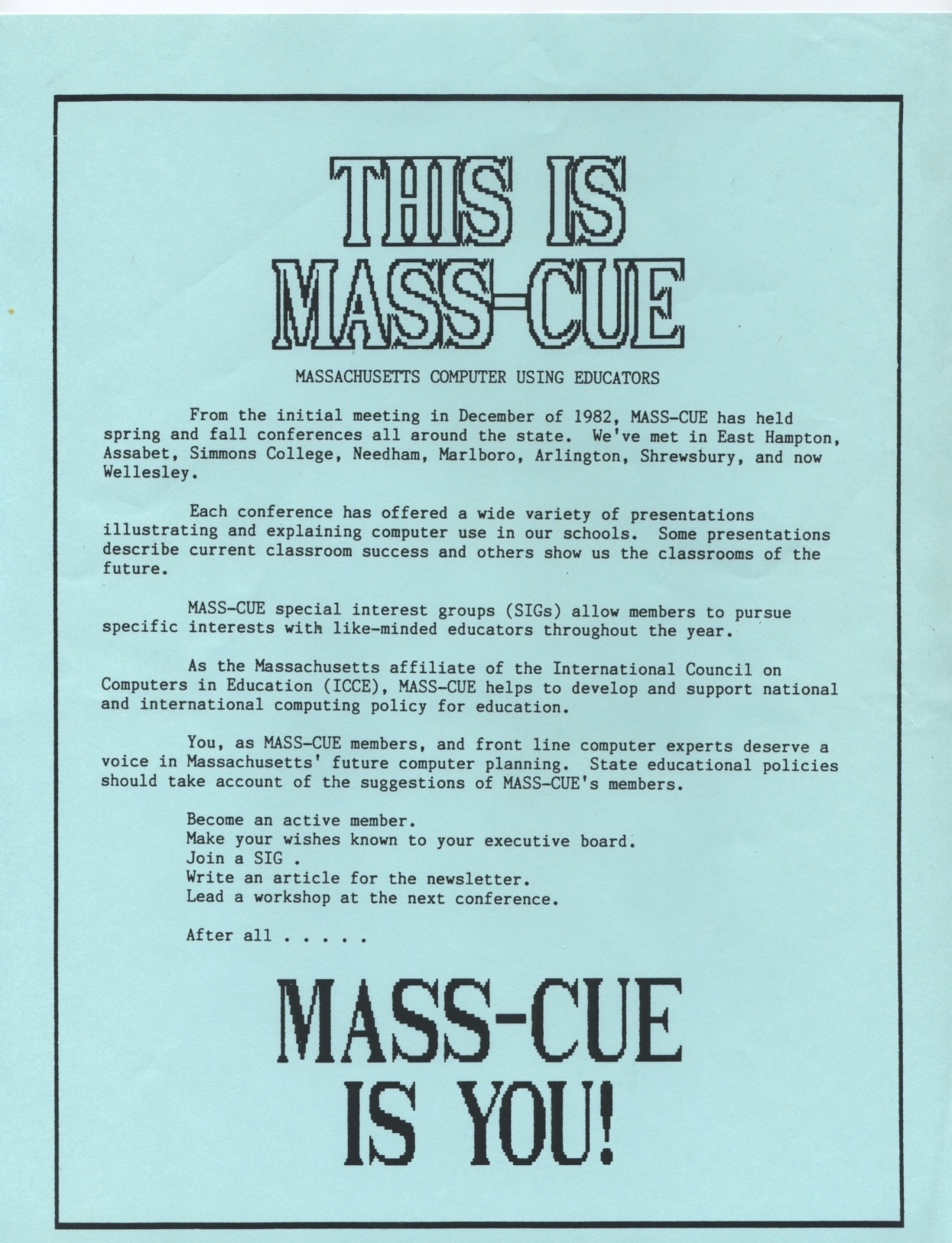 The brochure has been updated many times over the years.
Here's a PDF
of the one from 2009.
There have been several logos through the years.
Logo on mid 1980s letterhead (dot matrix) from before I had access to the desktop publishing potential of the Macintosh. Notice the name was all caps with a hyphen (MASS-CUE). Of course, it was later changed officially to MassCUE.

Spring of 1987 - Part of the conference packet for Nipmuc in March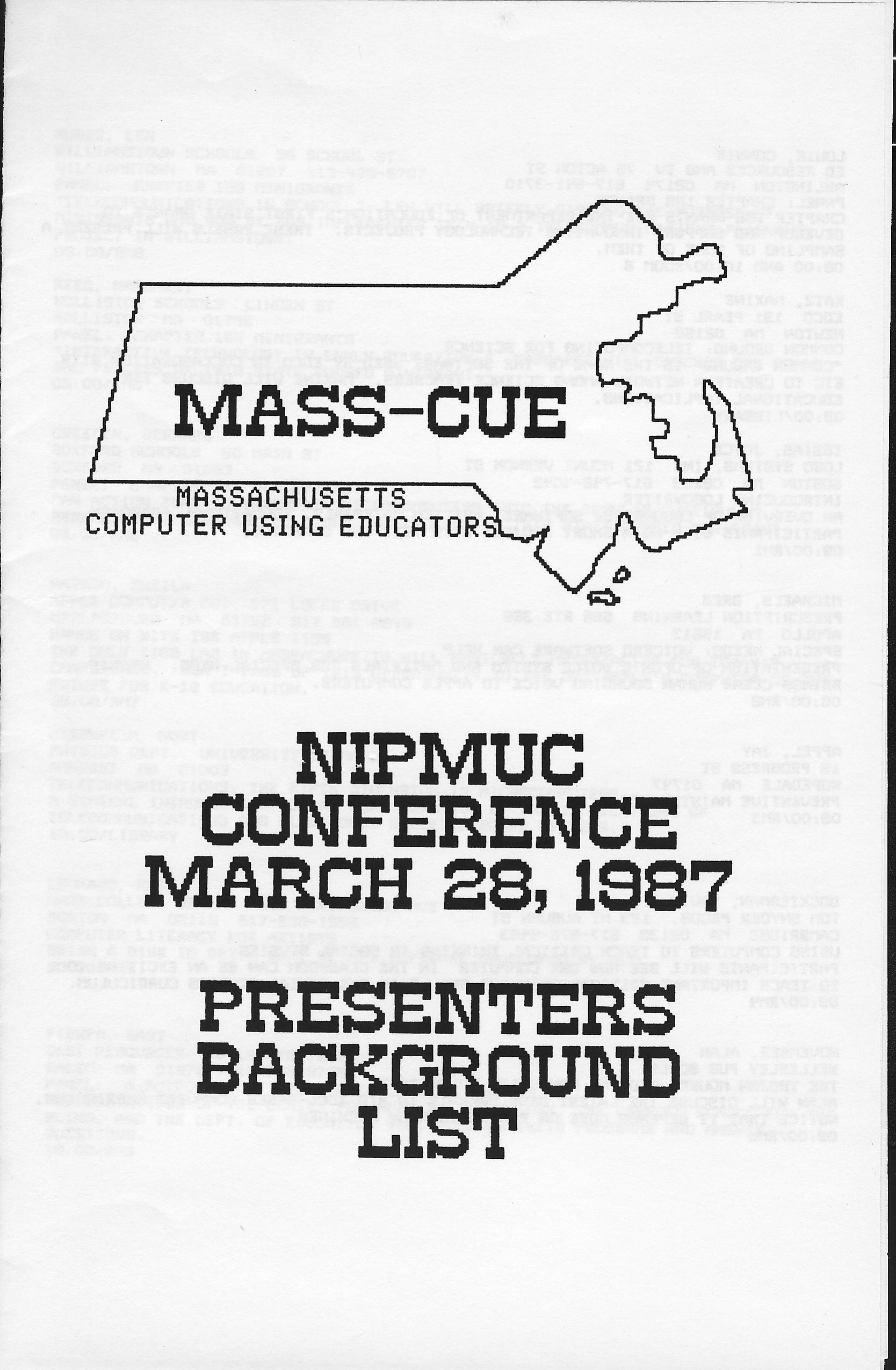 1986-1987 Was one of the times of transition. We had a conference report published by Charlie Schiller after each conference.
MASS-CUE REPORTS Spring 1986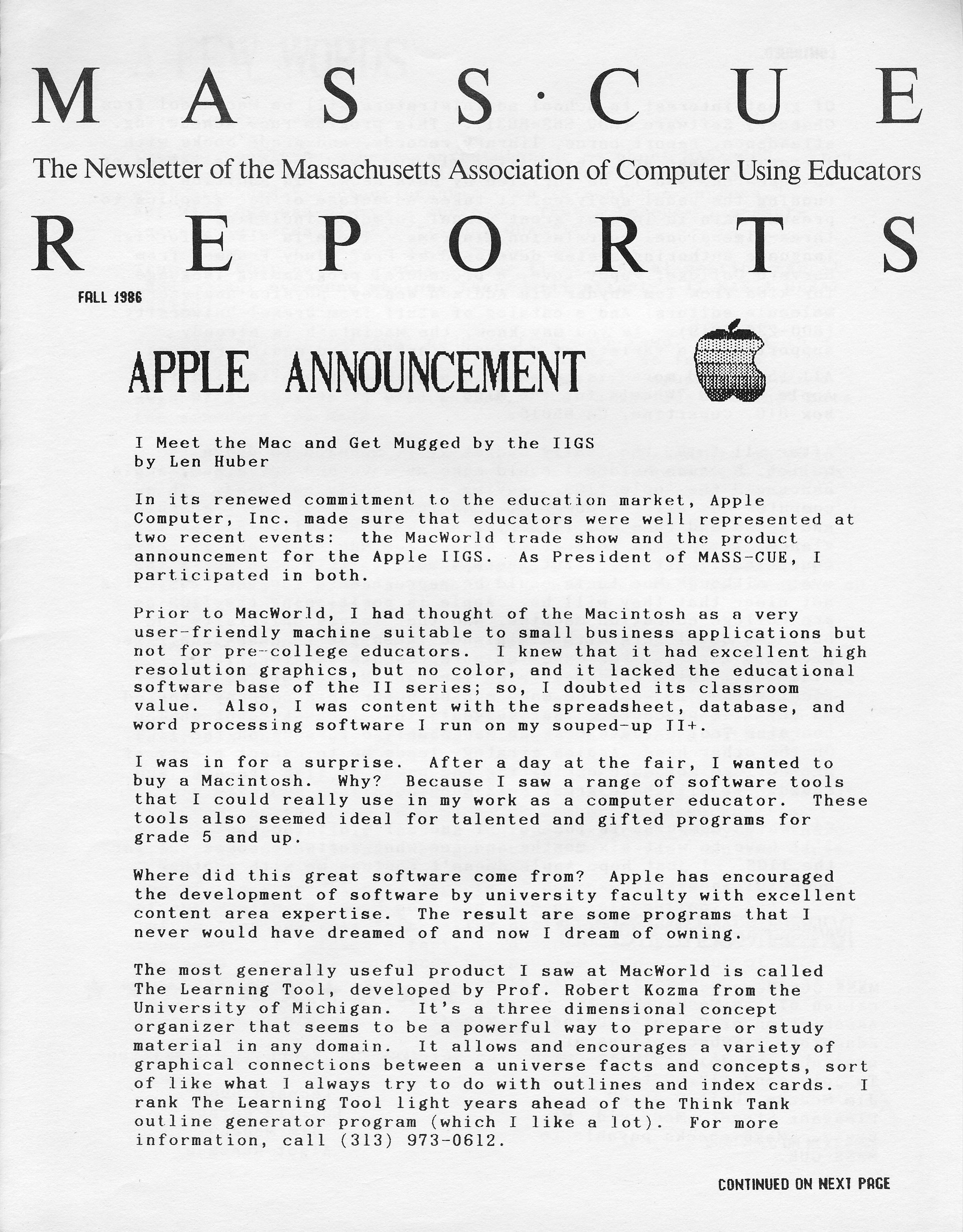 Alan November started a SIG for Tech Coordinators and established a newsletter. Alan worked at Wellesley, and had Macintosh computers available.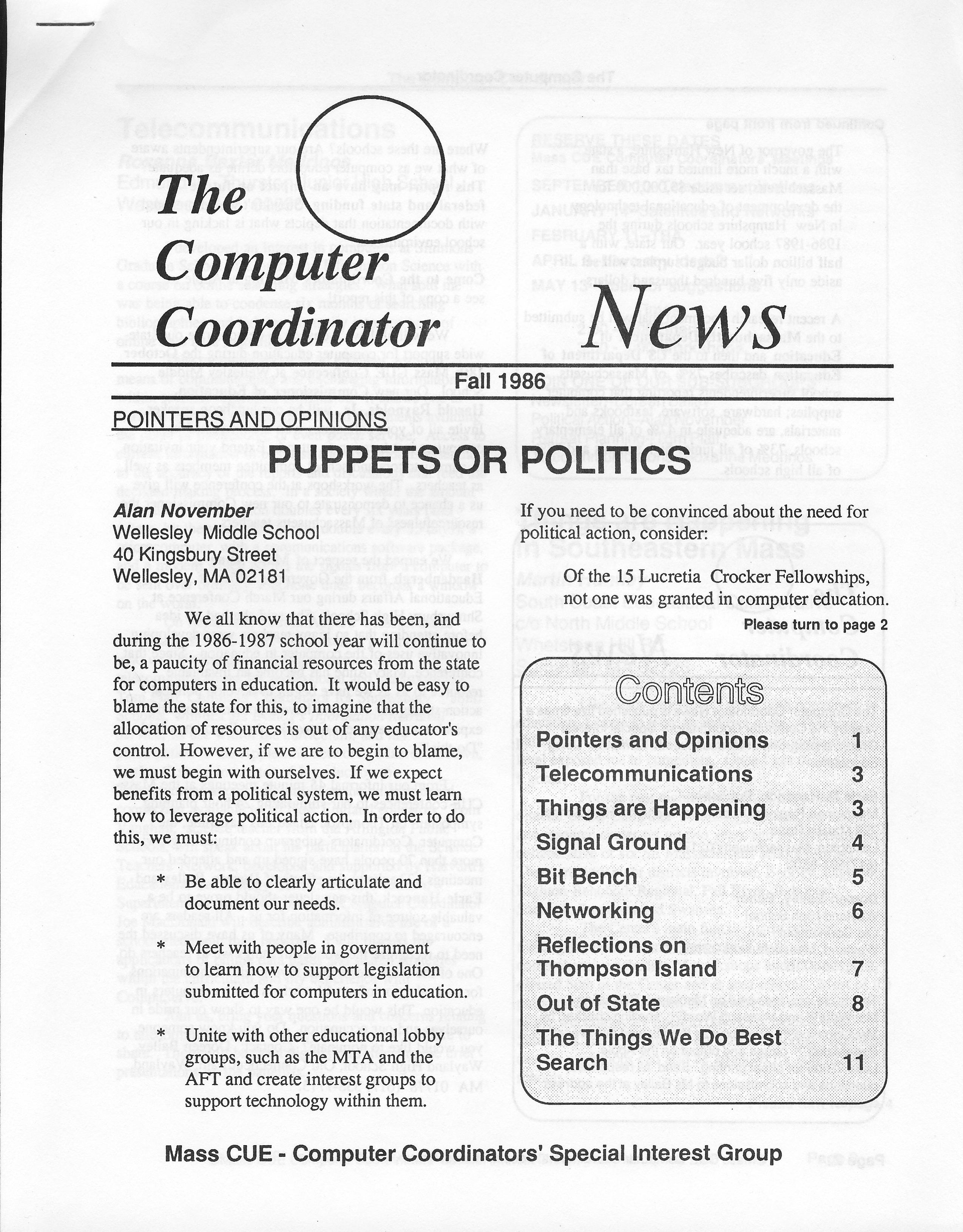 The following year,
Mass-CUE Reports
and
The Computer Coordinator
were combined into
on CUE
with, I think, Earle Hancock as the Editor/Publisher for MassCUE. Earle worked at Minuteman Tech in Lexington and continued with desktop publishing tools. The days of dot matrix were done.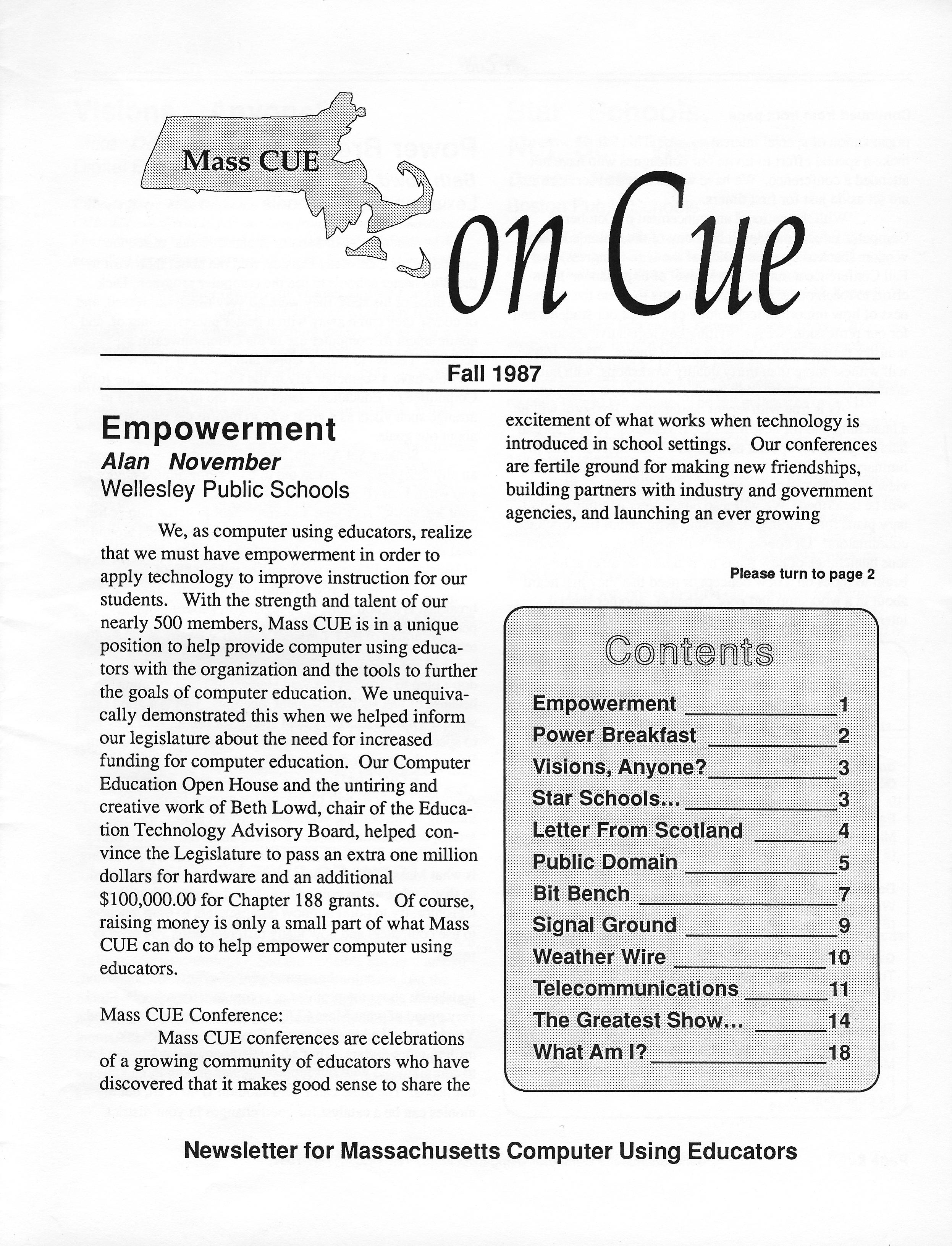 In June of 1987, the first monthly calendar came out.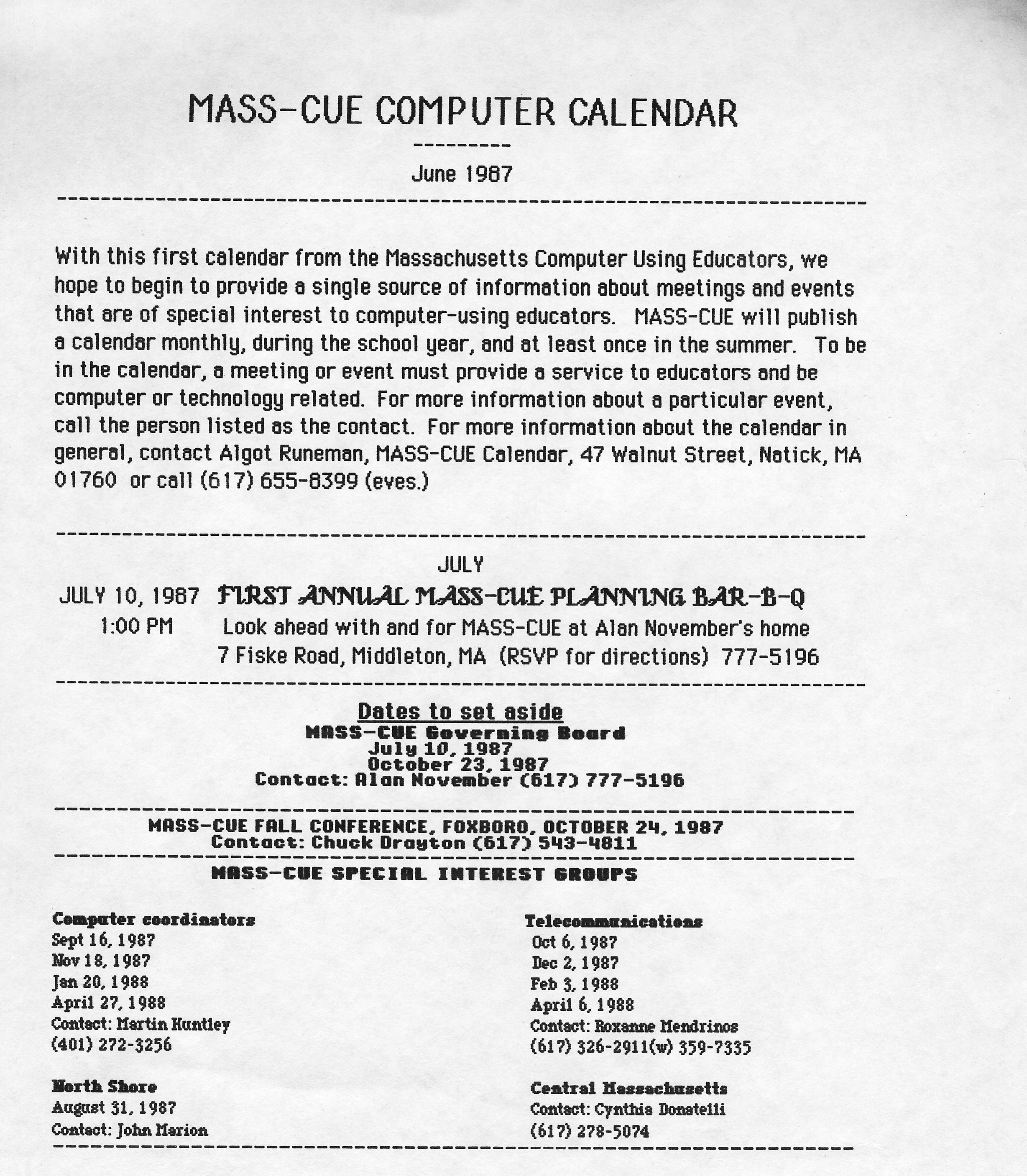 The Foxboro conference in the fall of 1987 was lead by Chuck Drayton's effort.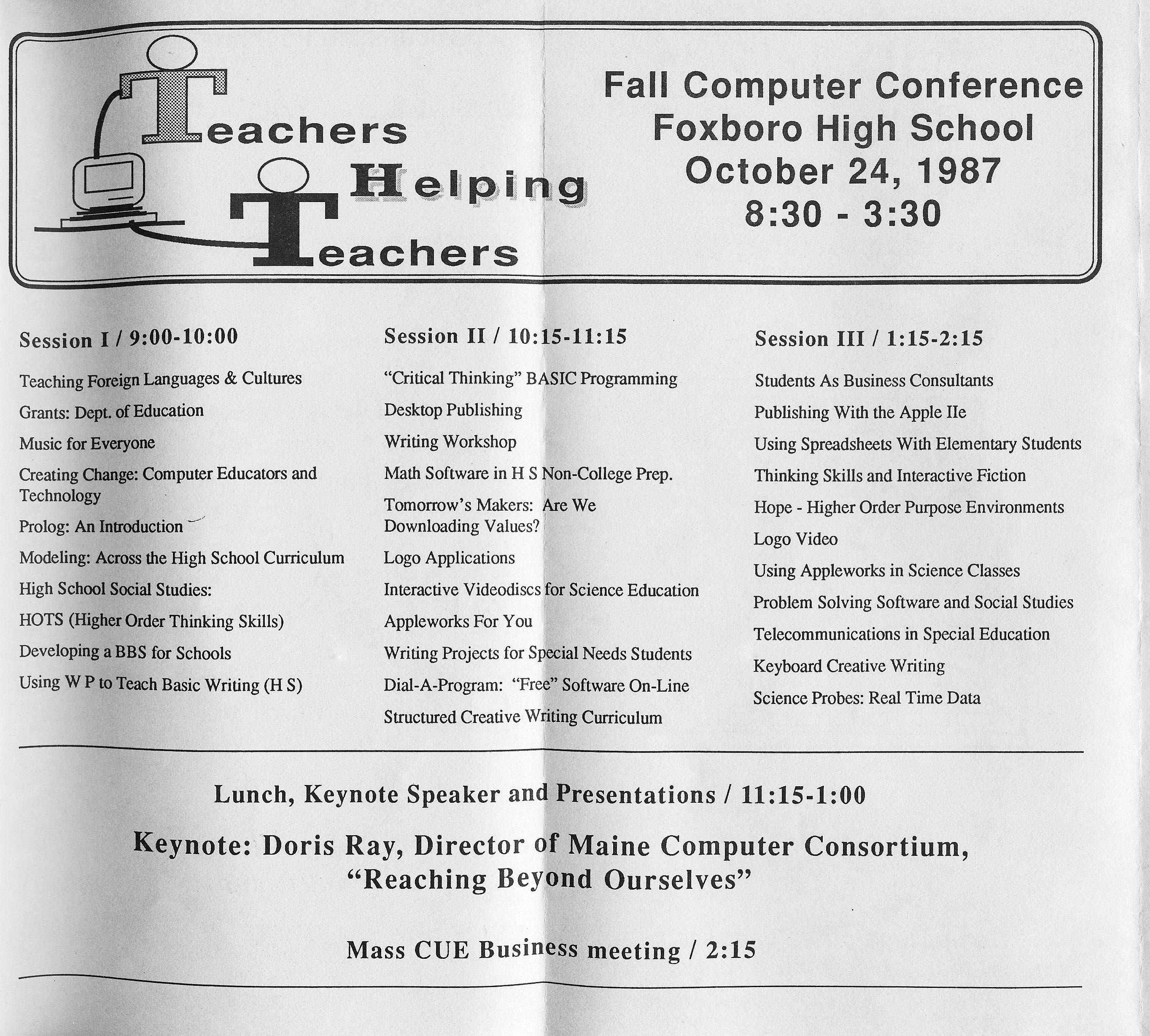 MassCUE was incorporated (MASS-CUE,then) with the state of Massachusetts in 1987.
State Incorporation Document
Logo 1990s-early 2000s ? Designed by Lelia Richardson??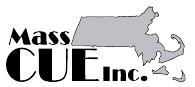 25th Anniversary Logo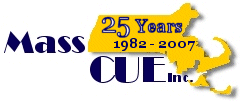 From 2009 Designed by Peter H. Reynolds of FableVision Learning.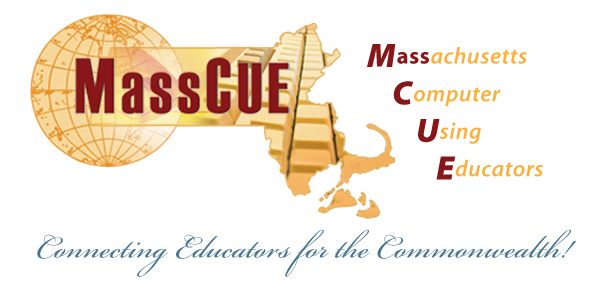 Photos from 2000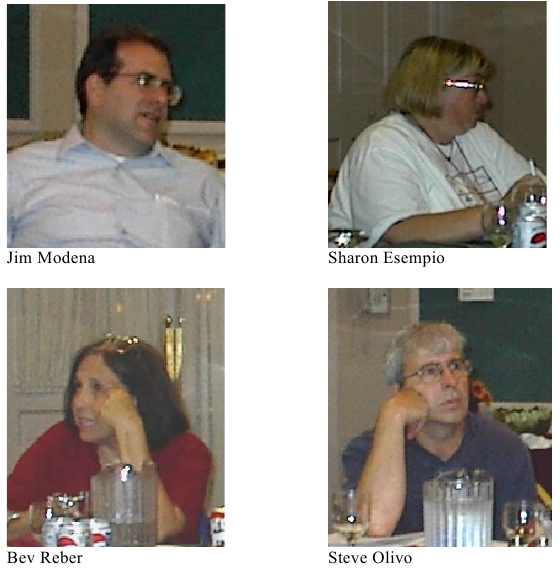 Last file update: